TOUGHBOOK Computers Are Built for the World's Toughest Users.
How are You Managing Your Fleet of Panasonic TOUGHBOOK Rugged Devices?
Panasonic in the Enterprise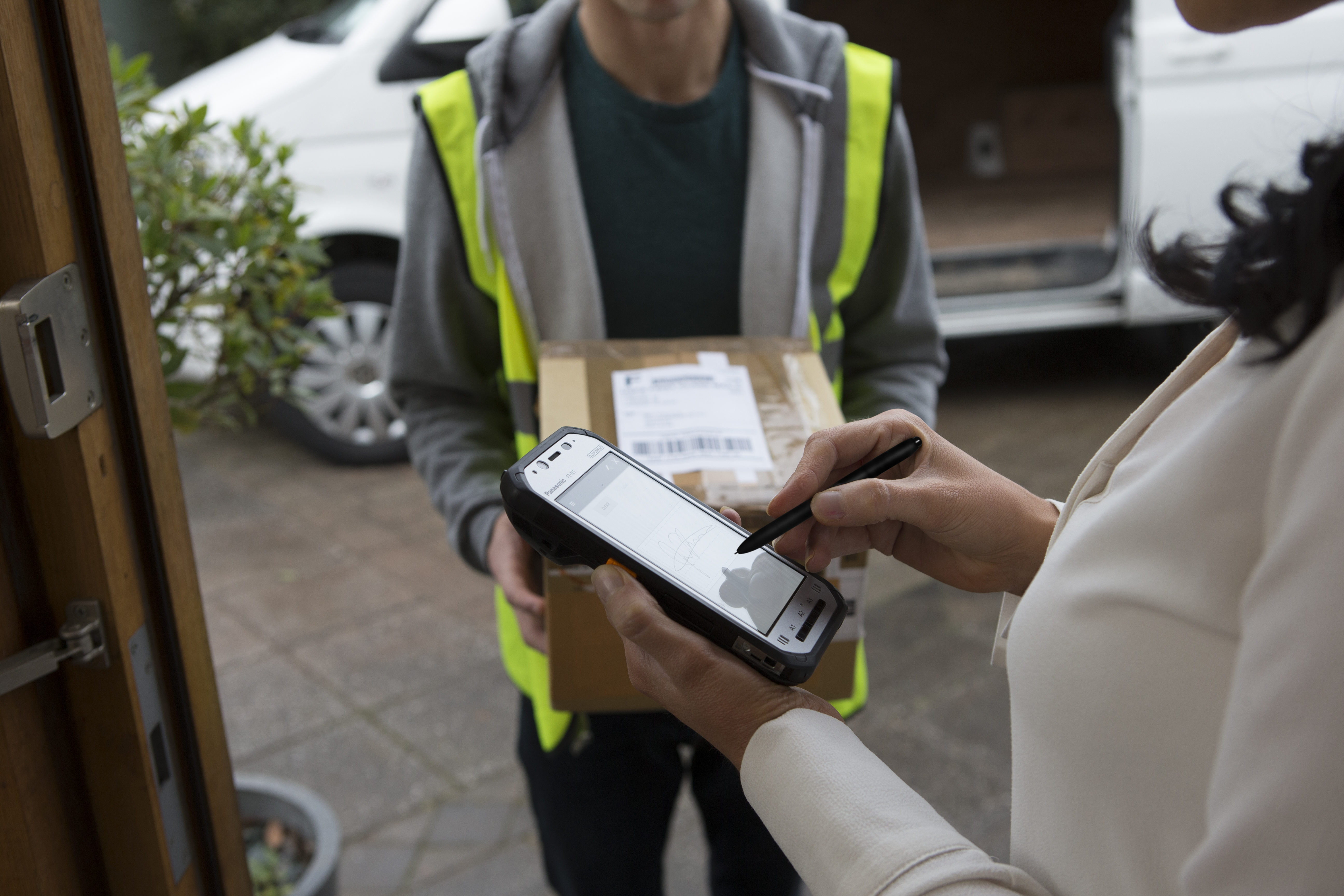 Panasonic TOUGHBOOK is built to be used in extreme environments across key industries such as: retail, healthcare, transportation and logistics (T&L), field services and emergency services. By changing the way work is done, Panasonic TOUGHBOOK enables workers in these industries to be more ready, reliable and responsive than ever before.
The same can be said for the technology used to manage these devices. It must be able to build and deploy business-critical apps, provide full lifecycle device management, provide real-time support no matter where the device is deployed in the world, and give insights to help you get the most from your rugged device deployments.
The SOTI ONE Platform Supports the Full Line of Panasonic TOUGHBOOK Rugged Devices
Whichever Panasonic TOUGHBOOK device your business uses, the SOTI ONE Platform can solve its most challenging mobility issues, lowering costly downtime, and protecting against security threats – all from a single pane of glass.
Why Manage Your Panasonic TOUGHBOOK with the SOTI ONE Platform?
Express enrollment, staging and provisioning No matter how many Panasonic TOUGHBOOK devices you're deploying, the SOTI ONE Platform gets them up and running fast, with many different methods for rapid enrollment and provisioning, including SOTI MobiControl Stage.

Real-time remote diagnostic support When rugged devices experience issues in extreme environments, shipping them back for IT support is costly, time-consuming and inconvenient. SOTI XSight, part of the SOTI ONE Platform, lets you remotely control, diagnose, troubleshoot and resolve device downtime in minutes, not hours or days.

Use data to optimize Panasonic TOUGHBOOK performance Panasonic TOUGHBOOK devices often operate in severe conditions. Things like excessive heat or cold can impact battery life, while working in areas with limited connectivity can slow down productivity. As part of the SOTI ONE Platform, SOTI XSight gives you visibility into the performance of your Panasonic TOUGHBOOK, so you can make informed decisions on how to get the most out of your mobile assets.

Support for the entire line of Panasonic TOUGHBOOK rugged devices Whatever Panasonic TOUGHBOOK you're using, the SOTI ONE Platform delivers the management capabilities and security to reduce the cost, complexity and downtime of your business-critical mobile devices and mobile and industrial printers.
Resources
See how the SOTI ONE Platform secures, manages and lowers the total cost of ownership (TCO) of your fleet of Panasonic TOUGHBOOK rugged devices.
Videos
From C–Level to Floor Level, Panasonic & SOTI Deliver Retail Solutions

SOTI and Panasonic: Better Together